Welcome to the homepage of Green Road Commercial and Engineering Services Ltd!
Our company has occupied a dominant place in installing, licensing, mounting, repairing and servicing wheelchair-lifting devices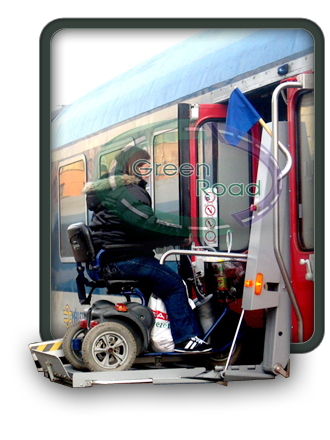 for rail vehicles in Hungary for 10 years.
Collaborating with its customers, The Green Road Ltd wants to develop and modernise the potentials of transportation of those people using community traffic, whose mobility is reduced.
Experts are expecting your request even to fulfil unique demands. Our wide range of supplier sources, first class mountings, skilled experts and high-level services make the successful customer – provider relationship possible.
Have a look at our
references
,
services
and availability to get in
contact
.